Covid-19 Operating Changes
Orders are still being shipped, two days per week. Ground only.
Phone lines have been routed to employees at home. We highly encourage customers to order on our web site and email us at [email protected] with questions.
If you get a busy signal, please try later. Thanks for your patience.
You Can Also Live Chat With Us or Go to facebook.com/mudskippermotors to message us
Thank you for your continued business during this unprecedented time
Details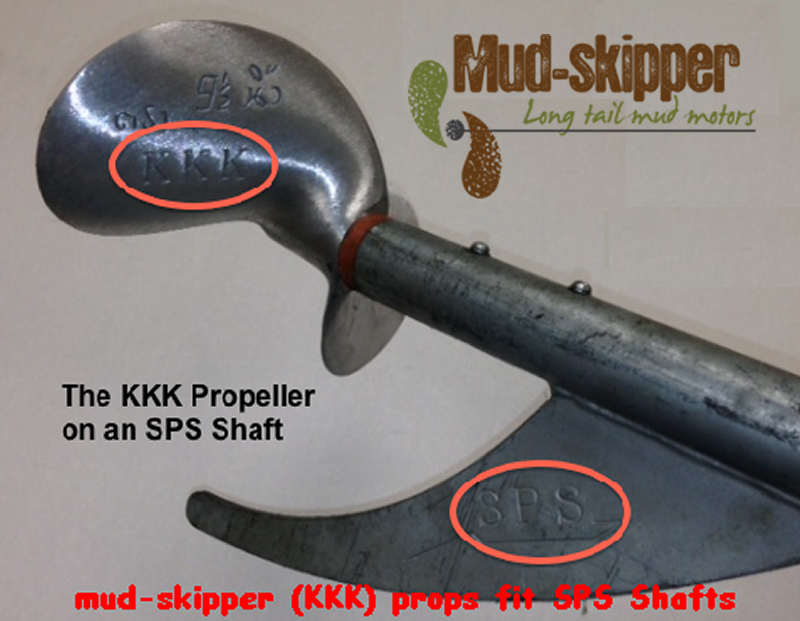 Why pay more when Mud-skipper props fit SPS shafts??

Propellers are made of aluminum and have a tapered and keyed center.
These props fit our Thai long tail kits and surface drive kits ONLY. Props do NOT fit Twister, Tornado or American style mud motors with threaded hubs.
WEEDLESS PROPELLER TYPE A - 8"
Video Testimonials & Reviews (Upload a video of our products in use and get free propeller(s). Twisters get one free prop. Longtails get 3 free props. Video must have Mud-Skipper in title, must show kit in water, in action and must be at least one minute long.)
Video Testimonials & Reviews (Upload a video of our products in use and get free propeller(s). Twisters get one free prop. Longtails get 3 free props. Video must have Mud-Skipper in title, must show kit in water, in action and must be at least one minute long.)