Covid-19 Operating Changes
Orders are still being shipped, two days per week. Ground only.
Phone lines have been routed to employees at home. We highly encourage customers to order on our web site and email us at [email protected] with questions.
If you get a busy signal, please try later. Thanks for your patience.
You Can Also Live Chat With Us or Go to facebook.com/mudskippermotors to message us
Thank you for your continued business during this unprecedented time
Details
7hp TWISTER-LITE -- It's feather lite!
ONLY 28 LBS - OUR LIGHTEST TWISTER KIT

The steering is so well balanced, you'll hardly feel it.
PERFECT FOR A 10 FOOT JON BOAT!
(With Mud-skipper 7hp Electric Start Engine = 70lbs )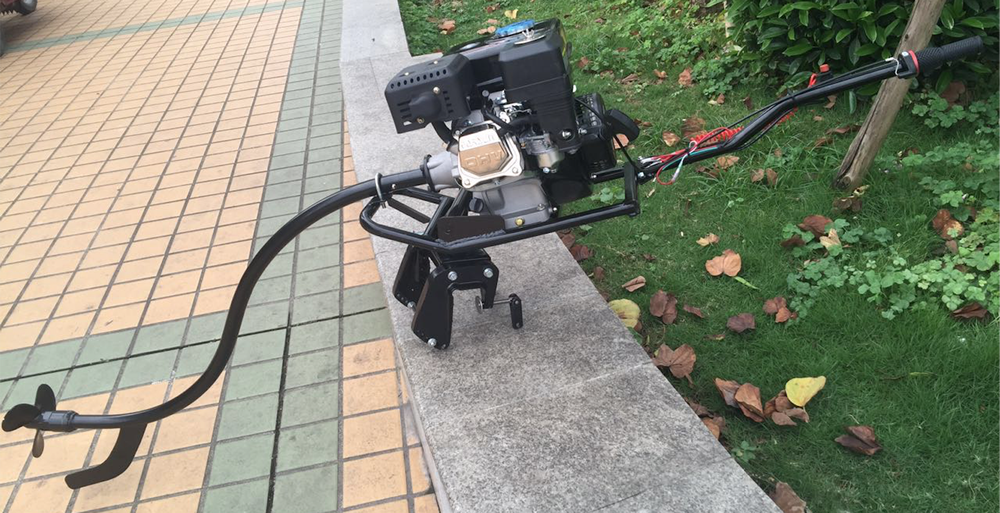 A REVOLUTION IN DESIGN AND SIMPLICITY.
Twister short tails use a tough multi-core flexible inner shaft so the prop shaft is curved, presenting the propeller at the correct angle and reducing the overall length considerably. The shaft on this unit is only 48" long, half the length of the Longtail design. The curve in the Twister also allows the engine to sit lower in the boat, making the center of gravity lower and the boat more stable.
New C Clamp for Transom Mounting
Aluminum Prop
Easy Twist Grip Throttle Handle
Right Hand & Left Hand Steering
Kill Switch Pre-wired
Tool Kit Included
PTO Bolt Pattern 2.5" x 2.5" (3-5/8" Bolt Circle)

Engine Base Bolt Pattern 3" x 6.5"
Twister Lite is designed to work on canoes, inflatable dinghies, duck boats, 8', 10' and possibly 12' boats with light loads.
We do NOT recommend using Twister Lite on 16" foot jons and larger boats with heavier loads.
Video Testimonials & Reviews (Upload a video of our products in use and get free propeller(s). Twisters get one free prop. Longtails get 3 free props. Video must have Mud-Skipper in title, must show kit in water, in action and must be at least one minute long.)
Video Testimonials & Reviews (Upload a video of our products in use and get free propeller(s). Twisters get one free prop. Longtails get 3 free props. Video must have Mud-Skipper in title, must show kit in water, in action and must be at least one minute long.)