Thai Surface Drives - 5hp to 23hp
Introducing - The Mud-skipper Surface Drive Short Tail!
An inexpensive, low maintenance alternative.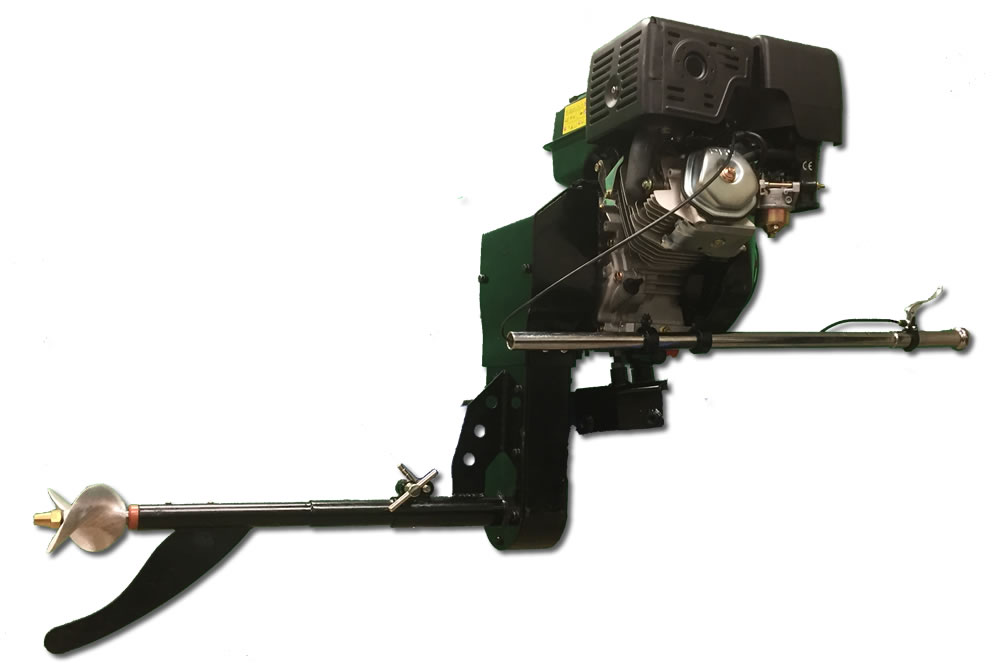 At Mud-skipper.com we strive to get you on the water in the most economical, reliable and safe manner possible. Our Surface Drive Short Tails have been designed to do exactly that!
Here are a few of the features:
Triple strand roller chain. Triplex chains have 3 times the capacity of power transmission to that of a single chain.
Heavy duty transom mount with hardened "T" style wing bolts.
Grease zerk pre-installed on base pivot post for easy lubrication

Reinforced steel housing, powder coated for added durability
Trim adjustment setting bolt holds the prop in a pre-set spot that makes driving easier
Greaseless bushings in tail require minimal maintenance
2 aluminum high speed propellers in each kit

Lever style, spring return throttle control
Tethered safety kill switch with push button off switch