Details
We've taken our 7.0hp Electric Start Engine and modified it to make almost 11.0hp
All of the features of a 'tuned' engine PLUS it still includes the electric start.
Modifications include:
Race/Open Air Filter and adapter

Correct Jet

22lb Springs

8 Degree Timing Key

Small Fan

Valve Cover Gasket

Optional Exhaust

Honda Flywheel

Throttle Linkage

Billet Connecting Rod
Modified engines are for off road use and may not comply to emissions laws in your State. Please check all local and State laws prior to purchase.
Modified engines and engines which have had the factory flywheel replaced cannot be warrantied in any way. Once gas/oil has been added to this engine, it cannot be returned or exchanged.
This engine includes the factory exhaust muffler. Please check off the exhuast option you prefer.
Note: This is a 7hp engine (210cc) that has been modified to gain added power. The engine weighs 42lbs dry.
Please review dyno sheet for power verificiation.
Engines take about 10-12 days to produce.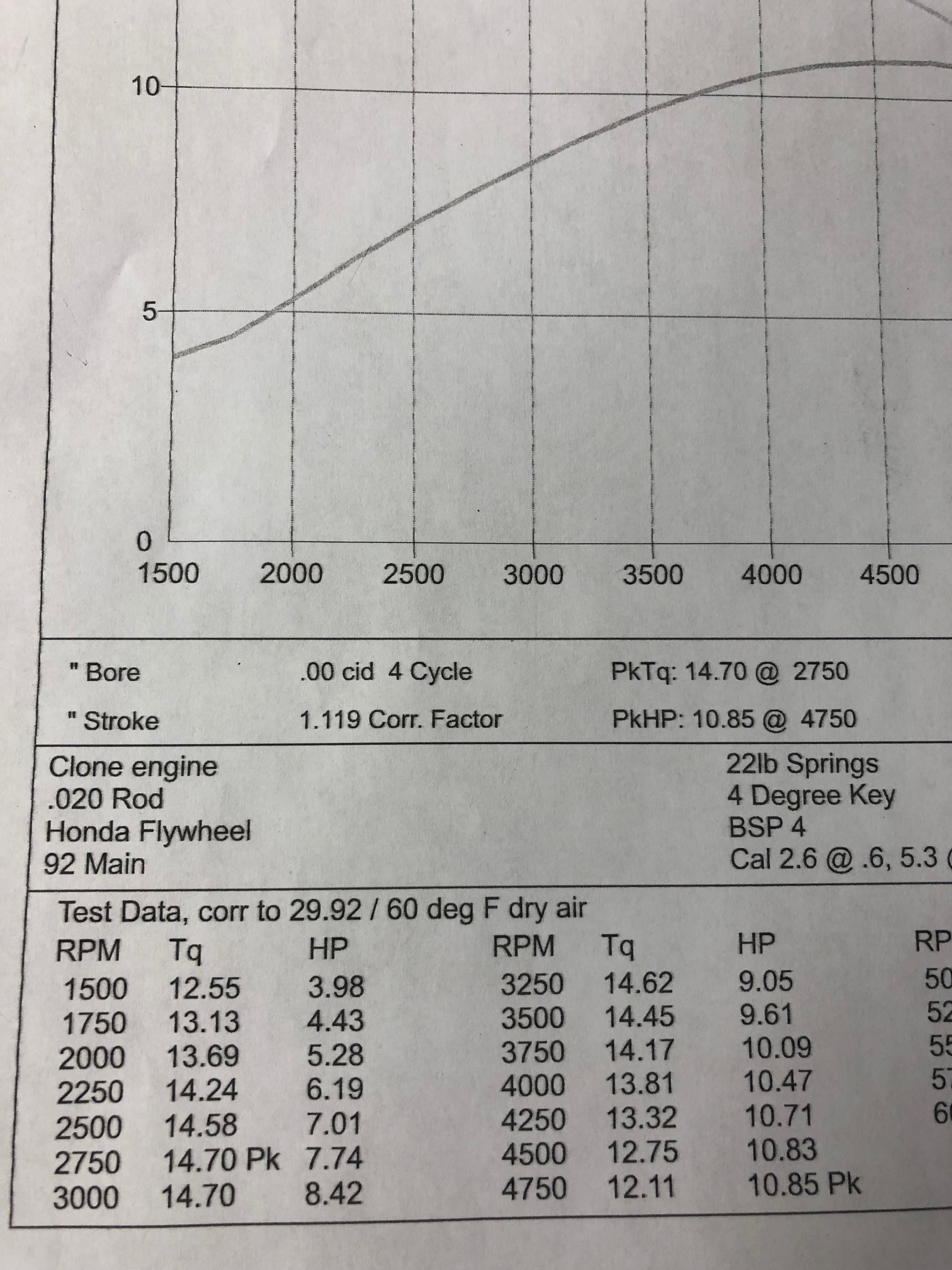 Video Testimonials & Reviews (Upload a video of our products in use and get free propeller(s). Twisters get one free prop. Longtails get 3 free props. Video must have Mud-Skipper in title, must show kit in water, in action and must be at least one minute long.)
Video Testimonials & Reviews (Upload a video of our products in use and get free propeller(s). Twisters get one free prop. Longtails get 3 free props. Video must have Mud-Skipper in title, must show kit in water, in action and must be at least one minute long.)