Details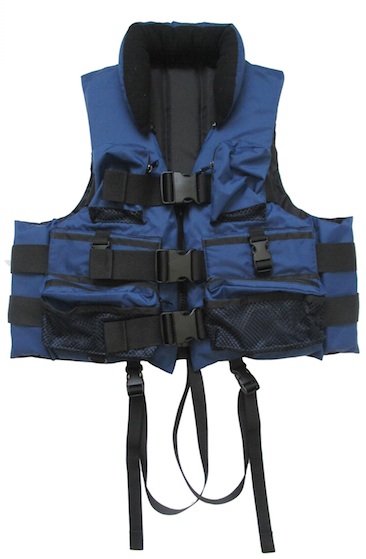 A quality life jacket designed specifically for fishermen and general boating.
Plenty of pockets for your stuff
Large and easy to operate buckles.
2" Nylon Straps for safety
Leg straps to prevent vest riding up.
Removable Collar.
Built to UL and US Coastguard specifications and UL and US Coastguard approved.
# 160.064/4455/0
Video Testimonials & Reviews (Upload a video of our products in use and get free propeller(s). Twisters get one free prop. Longtails get 3 free props. Video must have Mud-Skipper in title, must show kit in water, in action and must be at least one minute long.)
Video Testimonials & Reviews (Upload a video of our products in use and get free propeller(s). Twisters get one free prop. Longtails get 3 free props. Video must have Mud-Skipper in title, must show kit in water, in action and must be at least one minute long.)