Details
Introducing our new bronze bushing for our Mud-Skipper Long Tail Motor Drive Systems.
Meant to supplement our Delrin (nylon) bushing, this heavy duty bronze bushing is a direct replacement for the factory bushing.
This bronze bushing will handle extreme weeds and high heat applications.
It is recommended that the end user drill and tap the bushing and install a zerk fitting (not included) to insure that the bushing and inner shaft are properly lubricated.(instructions included)

The bushing will fit ALL of our 1 piece and 2 shaft kits, 5 hp, 8hp or 16+ hp motor drive systems.
This bushing will also fit SPS brand shafts, as pictured. You do NOT need to have bought one our long tail kits to be able to purchase this bushing. Everyone welcome!
Made in the USA!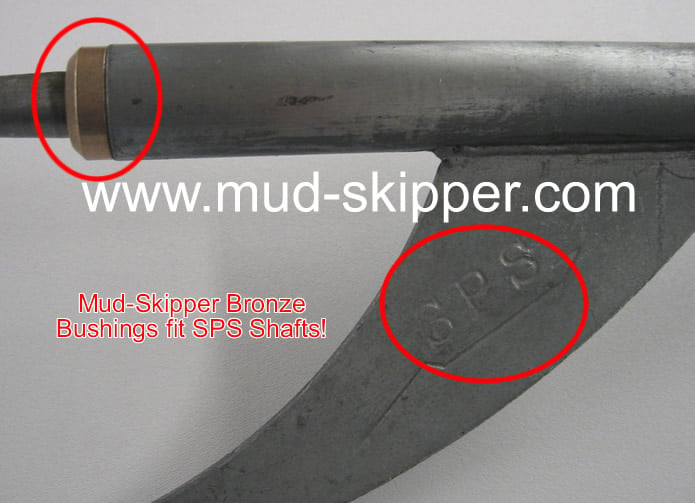 Video Testimonials & Reviews (Upload a video of our products in use and get free propeller(s). Twisters get one free prop. Longtails get 3 free props. Video must have Mud-Skipper in title, must show kit in water, in action and must be at least one minute long.)
Video Testimonials & Reviews (Upload a video of our products in use and get free propeller(s). Twisters get one free prop. Longtails get 3 free props. Video must have Mud-Skipper in title, must show kit in water, in action and must be at least one minute long.)