Details
We are OUT of 23hp Engines temporarily - so the 23hp Engine Add-on feature has been disabled.
23hp engines should be in stock in August 2018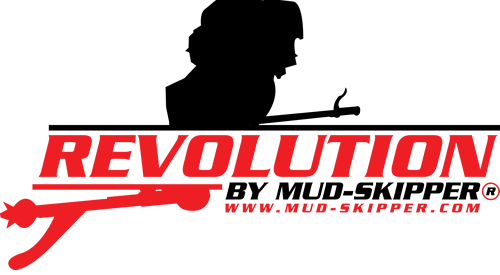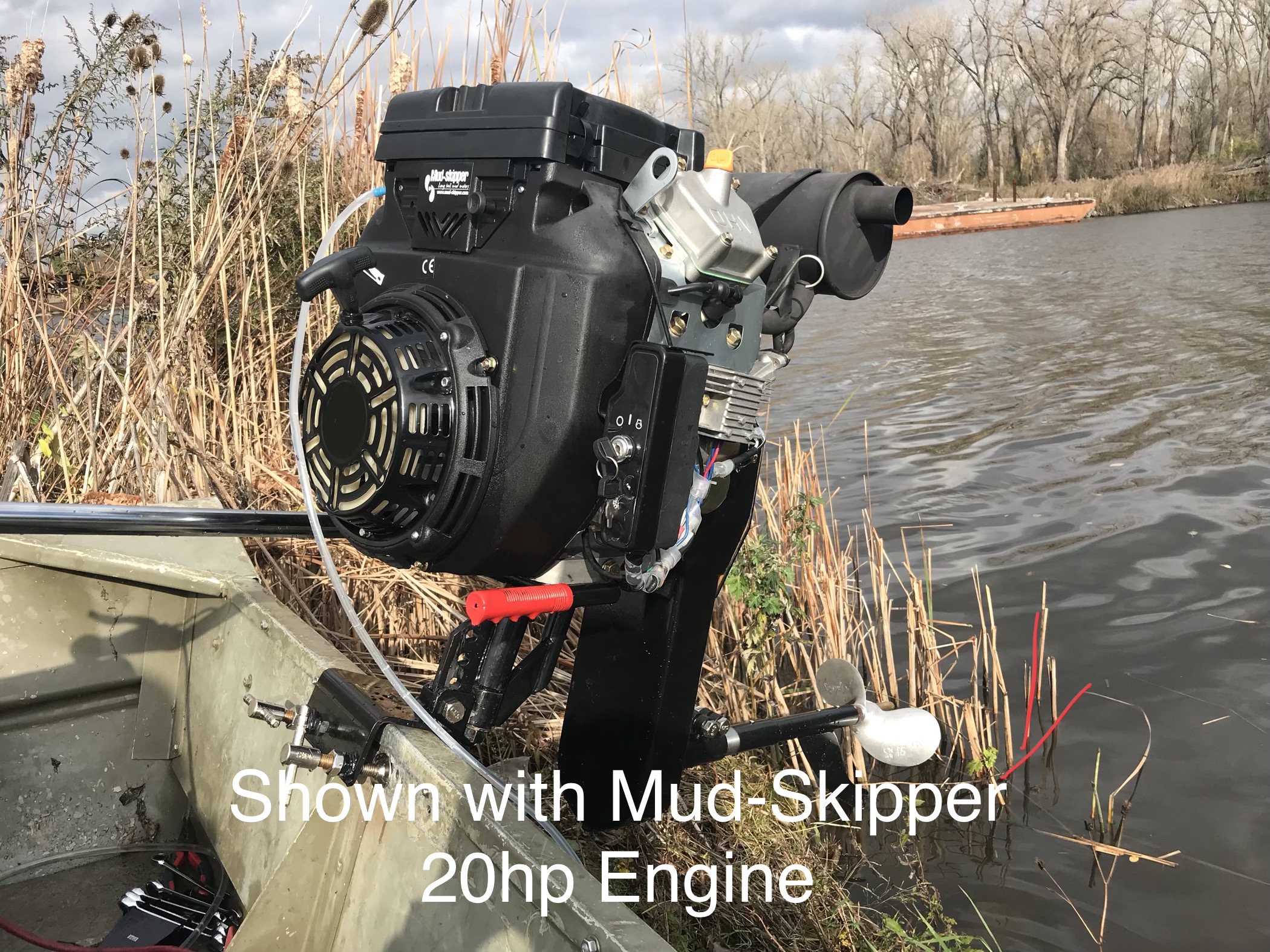 Introducing the Revolution Surface Drive by Mud-Skipper®

Revolution fits a HUGE range of engine sizes from 8hp all the way to 23hp. Customize your surface drive based on boat size, performance and cost!
NEW Features:
Centrifugal clutch - Propeller now disengages when engine is idling. Makes turning, docking and use in tight spots MUCH easier!


Automatic chain tensioner sprocket

Unibody construction - solid 1 piece housing/easier to assemble

Gasket sealed - extremely low maintenance

More water resistant - 1 piece body better protects internal components

Adjustable engine base - slotted base holes make engine alingment/assembly simple

Delrin pivot point below engine base - low friction pivot makes turning smoother


Enhanced trim adjustment height - Trim bolt has greater range of adjustment

Larger transom height adjustment range - 14" to 20" transoms


Tiller handle powder coated black - less chrome!

No welding or fabrication required - just basic hand tools for assembly!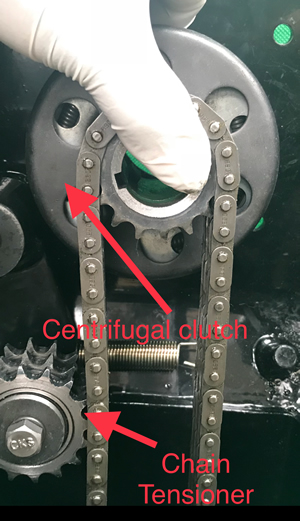 Triple strand roller chain. Triplex chains have 3 times the capacity of power transmission to that of a single chain.
Heavy duty transom mount with hardened "T" style wing bolts
Grease zerk pre-installed on base pivot post
Reinforced steel housing, powder coated for added durability
Trim adjustment setting bolt holds the prop in a pre-set spot that makes driving easier

Greaseless bushings in tail require minimal maintenance
2 aluminum propellers - Spare props also available!

Lever style, spring return throttle control
Tethered safety kill switch with push button off switch

Weighs 64lbs alone

Weighs 105lbs with Mud-Skipper® 9hp Engine
Weighs 140lbs with Mud-Skipper® 16hp Engine
Weighs 183lbs with Mud-Skipper® 20hp Engine
Weighs 190lbs with Mud-Skipper® 23hp Engine
The Mud-skipper® Revolution Surface Drive kit is available for $1250.00 with no engine. You may select one of FOUR Mud-skipper® Electric Start Engines during the checkout; 9hp, 16hp, 20hp or 23hp

Mud-Skipper® 20hp and 23hp Gasoline engines require an external fuel tank and 1/4" fuel line. Those are NOT included with purchase. 20hp and 23hp engines have internal fuel pumps that do NOT require priming. Please see Mud-Skipper® Engine Page for more information.

The 8-23hp Revolution Surface Drive Unit also fits the following 1" Horizontal, Keyed Shaft Motors:
Honda G300-400, GX-240, 340, 390, 270

Honda 11hp GX340 models: GX340UT2QA2, GX340UT2QNE2


Honda 13hp GX390 models: GX390UT2QAA2, GX390UT1QNE2, GX390UT2QXC9 & DUCAR 13hp (which is a Honda GX390 clone)

CARROL STREAM COMPANY 11hp, 13hp, 16hp

MAXTOOLS 16HP

Harbor Freight, 8hp, 12hp or 22hp V Twin
Download The Installation Instructions
The unit has a one year warranty against manufacturer defects from date of purchase. Propellers and electrical components are NOT warrantied. Clutch and clutch components are NOT warrantiable. The unit may be returned for a full refund within 14 days of receipt if in NEW and UNUSED and UNASSEMBLED condition. (Gasoline engines from Mud-skipper have a limited warranty for 90 days). Buyer is responsible for return shipping. Mud-Skipper® and Revolution Surface Drive® registered trade marks.

Video Testimonials & Reviews (Upload a video of our products in use and get free propeller(s). Twisters get one free prop. Longtails get 3 free props. Video must have Mud-Skipper in title, must show kit in water, in action and must be at least one minute long.)
Video Testimonials & Reviews (Upload a video of our products in use and get free propeller(s). Twisters get one free prop. Longtails get 3 free props. Video must have Mud-Skipper in title, must show kit in water, in action and must be at least one minute long.)
1:02
1:03
2:03
1:34
2:14